If you know a copywriter, or you're considering becoming one, you may be wondering what a "day in the life" looks like. Well, obviously there is writing involved. But there's more to it than that. Research, competitor analysis, admin… these are all essential aspects of being a copywriter.
There are different types of copywriters, too. For example, a freelance copywriter will usually work from home or a co-working space, whereas an agency copywriter is more likely to be at an office. An agency copywriter will probably have more meetings than a freelancer too, with other staff copywriters, designers, project managers or people at their company.
How Many Hours Do Copywriters Work Each Day?
While some freelance copywriters may work less, for me being a copywriter is the same as most 9-5 jobs. I usually work about 7-8 hours a day, however only about 5-6 hours of that will be writing or research.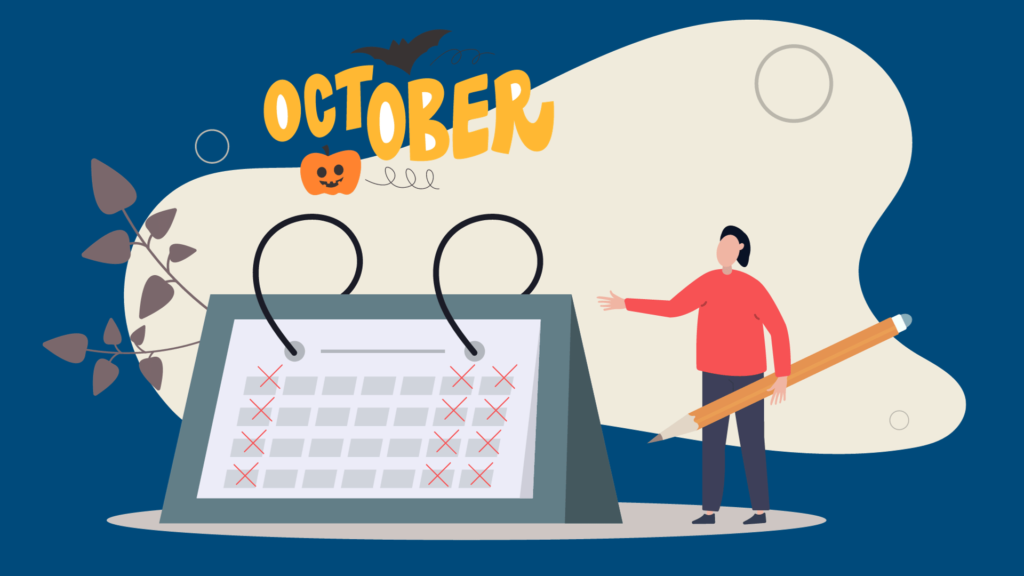 How I Allocate My Time For Each Copywriting Project
Before I give you an overview of what a day looks like, here's how I generally divide my time for an actual writing project:
40% research
40% writing
20% polishing the copy
This is a rough estimate and it might be spread across several days for a large sales funnel or an SEO website. Some days I might spend a solid 6 hours writing and get 2,000 words of high-quality copy done… other days I might spend researching or staring at the page wishing the words would come out. I call those Mondays.
A Typical Day In The Life Of A Copywriter (In Melbourne, Australia)
9 am: Emails and Slack
As a freelance copywriter, I usually start my day by checking emails and Slack messages (whenever it's a particularly cold Melbourne morning, I'll have a cup of tea while I do it). If I've been sent urgent edits or a service enquiry, I'll action those first. If there's nothing in the inbox, I can move onto whatever writing I need to do for the day.
10 am – 1 pm: Write Copy
The most important part of the day is writing content. That's why I always start the day with a good solid block of writing in the morning. These morning hours are golden for productivity. Even if I'm interrupted during the afternoon, I'm not stressed out because I've already had a productive morning (which is great because copywriting can be stressful at times).
On any given day, I'll work on:
Product descriptions
Blog posts
Sales page
Opt-in pages
Managing Klaviyo accounts
Writing creative content can be taxing mentally, so I try to take regular breaks throughout the day. Some copywriters use Pomodoro Timers because they feel that writing in short, sharp bursts helps them avoid distractions.
One aspect I love the most about being a copywriter is that you always have a new challenge. Even if you're writing a lot of ecommerce product descriptions, for example, you never get tired of it. Every client presents a fresh narrative, every product a different story, and every project has its own set of challenges.
1pm – 2pm: Lunch Break
I try to keep lunch at the same time each day for routine. An advantage of working from home is that the kitchen is right there. I cook every day and being right there means I can keep my food fresh and healthy.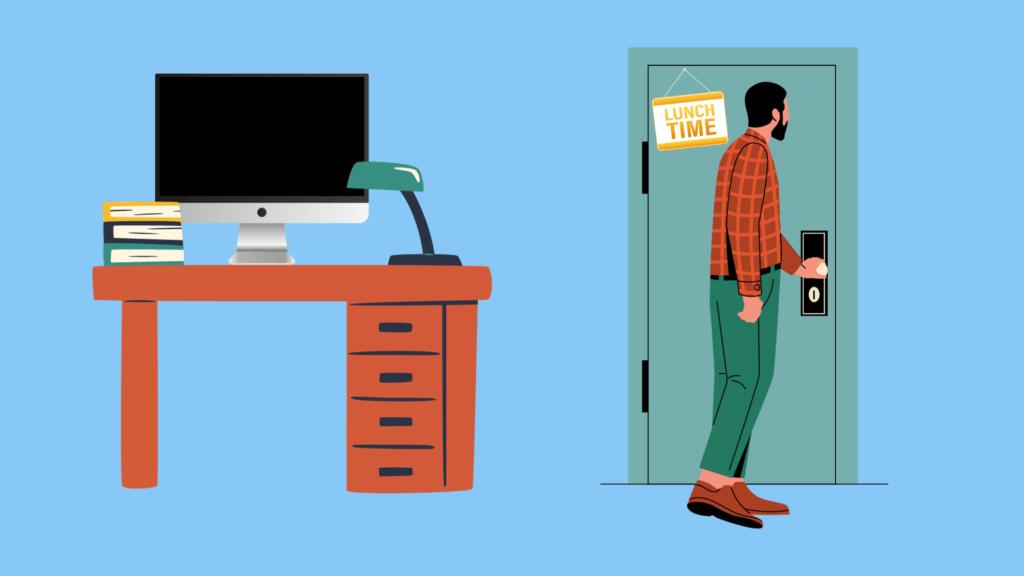 2pm – 4 pm: Write, Refine, and/or Research
I keep another solid block in the afternoon for writing. I know I have about 5-6 solid hours of creative time in me each day. Half of that before lunch, the other half after lunch, with a few small tasks sprinkled throughout.
If I have a tight deadline for the next day, I might work after dinner. But usually, I try to keep this structure so the quality of my writing stays high. If the words aren't flowing, I find it's better to call it a day and come back to it later. I'm amazed at how the subconscious mind tends to work through problems overnight, and in the morning the words come pouring out like a faucet.
Most deadlines I have are due at the close of business (5 pm). I always try and deliver work early if I can, but worst case scenario I submit it at about 4 pm so it gives the client a chance to read it at the end of the day if they want to.
4 pm – 5:30 pm: Winding Down
I dedicate the last hour or two of each day to small tasks that require me to change my attention a lot, but they have a lower cognitive load. I don't want to jump my attention around when I have the creative energy to get the bulk of my research and writing done. These late-in-the-day tasks are things like:
Watching Looms for new project briefs to ask any questions
Invoicing
Google search console
SEO keyword research
Submitting proposals for freelancing work
Calculating quotes
Tax and accounting
Professional development (courses, webinars, articles on the latest copywriting trends)
Emails and Slack
Posting to social media and LinkedIn
Writing jokes or memes about copywriting
What Does Copywriting Research Involve?
Copywriting research is a multifaceted process that delves deep into understanding the target audience's needs, preferences, and pain points. Copywriters conduct competitor analysis to identify market gaps and effective messaging, browse forums and reviews to capture customer sentiments, and even survey the client's existing audience to gather direct insights.
An essential part of this research is to get a feel for the type of language the target market uses, understand their demographics, identify their primary pain points, and recognise their aspirations and dreams. I also consider what proof elements we can incorporate into the copy as proof is often the most powerful element that drives conversions, especially in a crowded or sceptical market.
Want To Book A Spot In Our Daily Copywriting Schedule?
Hopefully, that gives you an idea of what copywriters do on a typical workday. They research, write, edit, collaborate, learn, and adapt. It's a dynamic role that demands creativity, adaptability, and a love for words. Whether we're telling a brand's story, selling a product, or informing the public, every day is a new opportunity to craft messages that resonate.
If you'd like to book a spot in our daily copywriting schedule, you can contact us for a free consultation. And if you'd like more information about us and who we are, you can check out this page.