If you're running a business, you've probably heard of the importance of good copywriting. Copywriting is the art of writing to persuade your audience to take a specific action, whether that's making a purchase, signing up for a newsletter, or simply engaging with your brand.
However, not everyone has the skills or time to craft effective copy. That's where hiring a professional copywriter comes in. Here are seven reasons you should consider hiring a copywriter… as well as one reason you might want to hold off!
1. Increase Revenue Through Higher Conversion Rates
One of the main reasons to hire a copywriter is to increase conversion rates on your website or ads and give your revenue a boost. For example, if you have 1000 people come to your website, but only 10 of them buy your product or service, you're sitting on a 1% conversion rate.
There could be any number of reasons your website isn't converting. It could be poor design, no reviews or trust elements, not loading fast enough… but the statistics say that copywriting is one of the first reasons you should consider.
According to a survey by the Content Marketing Institute, businesses with a dedicated content marketing team see six times higher conversion rates than those without.
In another study by Conductor, participants said they were 131% more likely to purchase from a brand, after reading content from that brand.
If you have traffic, a higher conversion rate will make a huge difference to your revenue. By hiring a copywriter, you're investing in the power of words to increase your bottom line.
2. Save Time (And Hassle)
Creating effective copy takes time and effort. Sure, you might fancy yourself a writer. And if you spend days writing your new website, you could probably create copy that's catchy, on-brand, and converts well. But will it be better than what a copywriter can write? And even if it is… was it worth the time and effort?
If you're already juggling multiple responsibilities as a business owner or marketer, you might not have the bandwidth to devote to writing copy. A copywriter writes every day. They'll generally finish your project faster than you. You'll also get a level of certainty on the quality and budget, which might be more unpredictable if you write the copy yourself. Plus, you can free up your time to focus on other important tasks and avoid the hassle of doing it all on your own!
3. Build Your Brand
Building your brand is another great reason to consider hiring a copywriter. When it comes to building a strong brand, consistency is key. Your messaging should be consistent across all channels, from your website to your social media ads to your email newsletters too. A professional copywriter can use tools like style and tone to keep your brand voice and messaging consistent.
A consistent brand won't just make you feel all warm and fuzzy about your business. It will build trust and loyalty, which are essential to both new and repeat sales. When communicated well, your brand gives your customer an idea of what they can expect when they buy from you. And that's essential if you want them to pick you out of a line-up of competitors. Unless they can find a way cheaper or far better alternative from a new name, they'll go with the trusted brand every time.
4. Improve SEO to Rank Higher in Google
Search engine optimization (SEO) is the process of optimizing your website to rank higher in search engine results pages (SERPs) like Google. While Google uses more than 200 ranking factors when deciding who gets their coveted #1 spot, one of the most important factors is what your copy says.
A skilled SEO copywriter can help you create high-quality, keyword-rich copy that improves your SERPs rankings. They'll conduct keyword research, use internal links, place keywords in headlines, and understand keyword density too. They'll make sure your on-page SEO is on point, which is critical if you're going to rank on the first page. Plus, if they're skilled enough they'll craft copy that follows SEO best practice AND converts well at the same time. That way, you can convert browsers into buyers when the Google searchers do come a-knocking!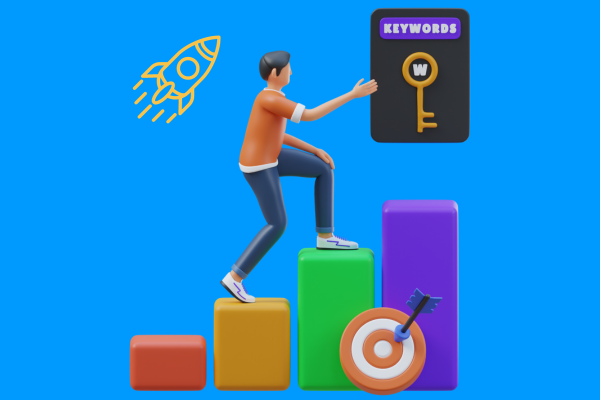 5. Leverage Their Experience
Professional copywriters have years of experience writing for a variety of industries and niches. It can be a great investment if you find a copywriter who has written in your industry (or even better, in your niche). They'll understand the language, terminology, tone, and jargon they need to use to resonate with your target market and drive results.
For example, if you're a mortgage broker, home builder, or property investment company, you might hire a real estate copywriter who has worked extensively in the field. You won't just get a professional who can hit the ground running from day one. You'll benefit also from their years of experience and expertise, and they'll bring strategies to the table that you might not have considered on your own.
6. Get a Fresh Perspective
Have you ever heard the phrase; you can't see the wood for the trees? Sometimes, it can be difficult to see your own brand or business objectively. You might be too close to it to identify the big picture of what makes it unique or sets it apart from your competitors.
A freelance copywriter brings a fresh set of eyes to look at your brand, as if for the first time. With an outsider's perspective, they can ask questions, challenge assumptions, and provide feedback you may not have considered before. A new take might help you identify more unique selling points or refine your message, so your copy really resonates with your target audience and enhances your results.
7. Create a Long-Term Ally
When you hire a copywriter, you're not just getting a one-time service. You're potentially gaining a long-term ally for all your marketing efforts. Once a copywriter has nailed your brand voice and written copy you (and your customers) love, they can do it again – without any of the onboarding questions you've already covered. It's like having a hired gun on call when you need them, but you don't have to pay a full-time salary like you would an internal team member.
And speaking of hired guns… a copywriter can also be a valuable network in the marketing industry. They typically know designers, videographers, PPC ads gurus, Klaviyo experts, and even other copywriters. So instead of searching around and risking a disaster next time you need a marketing freelancer, just ask your friendly neighbourhood copywriter for a referral.
One Reason Not to Hire a Copywriter
While there are many benefits to hiring a copywriter, it's important to recognize that it's not always the right choice for every business. The one reason you might not want to hire a copywriter is: you have more pressing needs for your money elsewhere.
For example, let's say you have an email list of 20 people and you spend $1,000 hiring a copywriter to write a 7-email campaign to send to those 20 people. Even if you hired the best copywriter in Australia, you're not going to see a ROI. Instead, that $1,000 is better spent growing your email list first. That way, any future campaigns will bring in more money, and you'll see a much better return on your investment.
Another example might be if your business is already well established and your copy is already driving great results. Before your hire a copywriter, ask yourself, are your assets, such as your website, already converting well compared to industry standards? Because if they are, then hiring a copywriter probably isn't going to deliver ROI. In fact, they may even make conversions worse! While there is such a thing as creative exhaustion, sometimes be the best strategy is "if it ain't broke, don't fix it."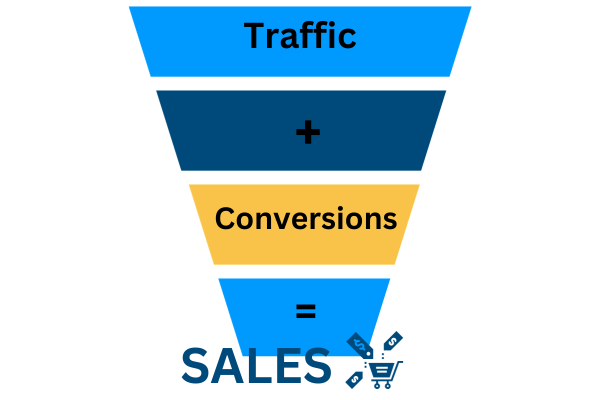 Speaking Of Hiring Copywriters…
While it's important to recognise that a copywriter may not be the right choice for every situation, there are many reasons to consider hiring one for your business. A skilled copywriter can help you increase conversions and revenue, save time, build your brand, improve your SEO rankings, provide experience, give you a fresh perspective, and potentially become a long-term ally in your marketing efforts for years to come. If you DO decide to hire a copywriter and want someone who's effective, affordable, and located in Melbourne (or Australia), then The Copy Brothers should be top of your list.